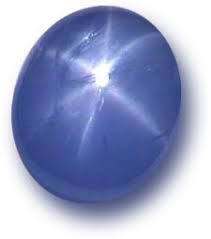 I love browsing books on jewelry – its history, purposes and styles in various cultures. Those are easy to adapt to uses in fantasy as well.
Purposes of jewelry
As well as being a sign of wealth and status, jewels and jewelry are frequently used as objects of power or control (or both). From Tolkien's rings to Julian May's
torcs
to Michael Moorcock's
Jewel in the Skull
to Anne Bishop's
Black Jewels
, such objects are beautiful as well as providing a way to produce or channel magical energy. And in the case of the Ring, that attractiveness is a good way to lure the unwary into becoming the object's next host.
Jewelry can also have practical uses that are combined with decoration – for instance, bracers or a garde-nez. Maybe the protection is symbolic, such as jeweled masks that girls wear when they enter puberty. Or on worlds overrun by vampires or werewolves, perhaps people wear silver nails through their hands, which not only invoke the Crucifixion but is supposed to make their blood taste bad.
Mythology and superstition can be very helpful here. For instance, amethysts were supposed to be change color if there was poison in a drink. I wouldn't mind seeing a world where all jewels (or semi-precious stones) really did have such powers.
Placement of jewelry
Jewelry can be worn on or in a
lot
of body parts. Ears, fingers, wrists, arms, toes, ankles, neck, waist… and that's just on this world. Others might be even more creative. For instance, jewels or metallic shapes can be embedded into the skin.
I once read a novel about a diamond that had the power to heal all diseases and reverse the effects of old age. One character, on obtaining the stone, had it surgically implanted into her lower abdomen so that she could constantly draw on its power and no one else would be able to use it (unfortunately, someone attacked her and took it. You can imagine how).
Types of jewelry
A woman came by selling human eyes set into rings.
"How lovely," said Smara.
"They won't last," said the woman.
The Book of the Mad, Tanith Lee
I love seeing unusual objects used as jewelry, and while human eyes in rings might only be seen in the lunatic city of Paradise, spiders in amber or seashells would be easier to incorporate into a more normal place. Or what about transient jewelry, such as ice crystals carved into elaborate shapes, or tiaras made from solid blocks of scent that disappear after a while but leave the hair smelling good?
Living jewelry would be even more fascinating, such as flowers sprouting from earlobes or a monarch butterfly spreading its gorgeous wingspan across the base of a throat. Or small serpents coiled around wrists, for an effect that is at once strange, beautiful and potentially deadly.